From regulation on unfair rent hikes to investments in affordable housing, the government of Ontario has announced a number of positive measures to address the province's homelessness crisis. While these efforts are steps in the right direction, there is still a major blight on the government's actions: the failure, thus far, to repeal the Safe Streets Act.
Despite significant energy from civil society to repeal the Act, no announcements have been made by Attorney General Yasir Naqvi or Premier Kathleen Wynne as to whether this blatantly discriminatory law will be taken off the books. In response, the Fair Change Legal Clinic decided enough is enough and has launched a Constitutional challenge of the Act.
Before getting into the de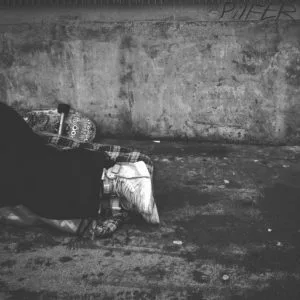 tails of what this Act really protects, it's important to understand its history.
The Act was establish in 1999 by former Premier Mike Harris to address so-called "aggressive" panhandlers attempting to collect money in outdoor public places.
Since the Act was put in place, there have been many efforts by civil society and politicians alike to repeal it. In 2014, former Attorney General Michael Bryant acknowledged that he failed during his time in office in 2003 and 2007 by not moving to repeal the Act. In an interview he said: "I don't have any excuses at all… I didn't have all the information that I have now".
And in 2015 and 2016, MPP Cheri DiNovo put her efforts to challenging the Act by introducing a private members bill to have it repealed.
Some have called this Act necessary for the safety of Canadians, but this line of reasoning excludes those living rough as worthy of protection. This argument also glosses the reality of the research and realities of the impacts of this Act.
If criminalizing poverty wasn't enough, according to a study, between 2000 and 2010, 67,000 tickets were issued under the Act by Toronto police, while 99% of those fines were not collected – and the reason why is no mystery.
For those living rough, with no family, no place to go, often addictions or health issues, how do you make enough to survive without panhandling? What other options are left open to you? Incredibly, how do we imagine a person living on the street will be able to pay a potential fine of $500 for a first offense?
With this Act in place, the cycle of poverty can only continue for so many in Ontario.
Say you are living rough and need to buy a bottle of water in the heat of July – your only option is to panhandle for enough money. A police officer spots you and issues you a ticket. You can't pay, but you also don't know how to fight the ticket. Debt begins to rack up.
There's no way you can pay the debt – you were panhandling in the first place for enough change for a water bottle. The impact of this cycle is inescapable.
As applicant in the Constitutional challenge, Gerry Williams, stated: [m]y tickets prevented me from obtaining a driver's licence, quality housing, credit or even a good job eventually."
And it's not easy to successfully fight these tickets in court. For example, in Ottawa, while most tickets are issued in the downtown core, the courthouse to challenge them is at least a 40 minute bus ride into the suburbs.
The Safe Streets Act, and others like it, legalize a form of discrimination against a group of people – those experiencing street homelessness – who are among the most vulnerable and marginalized in our society. In February 2016, the United Nations called for all governments in Canada to "repeal provincial by-laws that penalize homeless persons for finding solutions necessary for their survival and well-being".  
Similarly, the Ontario Human Rights Commission's Chief Commissioner, Renu Mandhane, called for Minister Naqvi to repeal the Act a few weeks ago. In her letter, she stated that "[r]ather than promoting public safety, the Safe Streets Act criminalizes people for being poor…This unnecessary and disproportionate punishment creates additional barriers for an already disadvantaged group, especially when other laws exist to address conduct that raises legitimate public safety concerns."
The government of Ontario has an opportunity to immediately repeal this Act. However, despite the growing evidence of the reasons to take action – by the Constitutional court challenge and encouragement from human rights bodies – the government has remained silent.
The question at the end of the day is, what is the benefit of the Ontario Safe Streets Act? We already have laws on the books that protect people against harassment or other threats to public safety; the fine system of the Act is predicated on getting blood from a stone, and the subsequent debt and involvement in the criminal justice system only pushes individuals further away from social involvement.
It seems that the answer may be that the Act is only benefiting our vague sense of protection and our need to penalize experiences of poverty – a tragic statement for the most populous province of a country that calls itself a human rights leader.
Michèle Biss is the Legal Education and Outreach Coordinator at Canada Without Poverty.