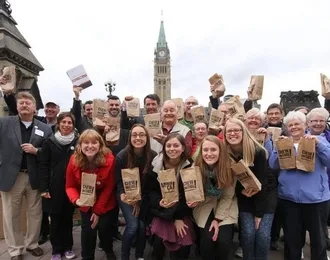 Canada Without Poverty (CWP) is a non-for-profit and non-partisan charitable organization dedicated to using human rights, public education, and public policy solutions to eliminate poverty in Canada. CWP has been around for over 50 years because of your support. You help make our work possible.
Please consider making a donation to CWP using the form below and help lead the fight against poverty. You will automatically receive a charitable tax receipt by email.
To donate by phone, please call 613-789-0096 (or toll-free 1-800-810-1076).
Check out how your donations help our work