April is a time with a lot of national and international observances and this week we rolled over into both Stress Awareness Month and National Oral Health Month – two areas where we can see the overwhelming and growing inequality that has made its home in Canada.

Healthy teeth and inequality
Dental care – and the lack of access to it for many – has been in the news quite a bit lately, due to its prominence in the newly-released Liberal Ontario budget and the Ontario NDP's election platform.
Whilst Canada's public health care system covers a lot of health care needs, areas like dental care and pharmacare are a conspicuous exception. Most oral health care falls outside of provincial and territorial plans, aside from a few targeted programs. For workers who don't have access to employer coverage for these "extras" there are few options but high out-of-pocket costs or skipping necessary treatments in favour of other bills.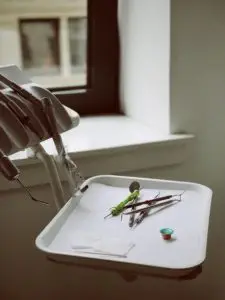 In a Maclean's piece on the relationship between dental care and inequality last autumn, Anne Kingston called the lack of dental coverage a public health concern – highlighting that 53 per cent of adults between 60 and 79, and 50 per cent of lower-income people in Canada have no dental insurance. People living in rural communities also lack access to dentists, as do those considered "most vulnerable", a category including seniors, children, Indigenous peoples, and new immigrants with refugee status.
Far more than just a public health concern, a lack of access to preventative and basic dental healthcare care also limits social mobility and employment, and results in higher government spending down the line when emergency healthcare costs compound.
In Hamilton, where 185,000 people are without dental coverage, demand for subsidized or free public health programs that aim to fill the gap far outstrip available services and resources – resulting in hundreds of people in need of critical care being turned away.
The 2018 Ontario budget included new subsidies for dental care – something anti-poverty activists have called a step in right direction, whilst calling for significantly more investment. Under the new plan, up to 80 per cent could be reimbursed for dental care with a yearly maximum of $400 for one person and $700 for a family – a limited amount that may not go far for many families, especially when people on limited incomes are required to cover upfront costs.
Stressful living
There is no question that living in poverty causes stress. Stress over one's financial situation is common across Canada, and living in circumstances of housing instability and precarious and low-wage work only exacerbate this stress. Children who grow up in poverty are more likely to suffer from chronic physiological stress and exhibit antisocial behavior.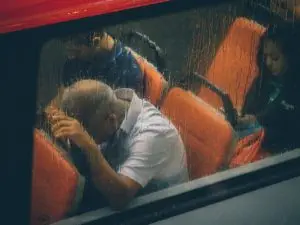 Writer Barbara Ehrenreich, whose work focuses on economic insecurity and precarious jobs, recently wrote a piece for the Guardian on stress, poverty, and health – and how the middle class perspective often emphasizes blaming the poor for their circumstances.
Ehrenreich writes: Stress "measured by blood levels of the stress hormone cortisol – increases as you move down the socioeconomic scale, with the most stress inflicted on those who have the least control over their work…[but] Nothing has happened to ease the pressures on low-wage workers." Instead of looking for these structural solutions, she says, we seek to blame poor health and premature death that ravage impoverished families and communities on smoking and bad eating habits.
The launch of Canada's first national poverty reduction strategy is at hand. If we as a country are truly serious about addressing areas of need like oral health and stress, we need a comprehensive strategy that works towards realizing the right to health for all people in Canada.
Laura Neidhart is the Development and Communications Coordinator for Canada Without Poverty.