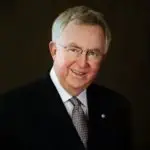 The Right Honourable Charles Joseph ("Joe") Clark, PC, CC, AOE
Born in 1939 in High River, Alberta, Mr. Clark has led a life of achievement as a student, politician, statesman, businessman and professor. He became active in politics while in university where he earned bachelor's and master's degrees in political science. First elected as a Member of Parliament in 1972, representing a largely rural western Alberta riding, Mr. Clark won the leadership of the federal Progressive Conservative Party in 1976, becoming at age 36 the youngest leader of any major federal political party in Canada's history. Three years later, on June 4, 1979, he also became the youngest Prime Minister in Canada's history, leading the Progressive Conservative Party to a minority government victory over the Liberal Party, then led by Pierre Elliott Trudeau. His minority government was soon after defeated on a motion of non-confidence and, in the 1980 federal election, the Liberal Party regained the government.
Mr. Clark served with distinction, prominently in foreign affairs, as a senior Cabinet minister in the Progressive Conservative government of 1983 to 1993, under former Prime Minister Brian Mulroney. After a period from 1993 to 1997 out of political office, he made a comeback in 1998 to once again lead the Progressive Conservative Party before its eventual dissolution, serving a final term in Parliament from 2000 to 2004. Since 2004 Mr. Clark has been a scholar, university professor, president of his own consulting firm and a widely travelled and highly respected statesman.
Under his leadership, the Progressive Conservative Party in 2000 issued a report of its National Caucus Task Force on Poverty. As Mr. Clark wrote in the preface to this report:
The ever increasing incidence of poverty in Canada is a national disgrace. Poverty is a cause for despair among our disadvantaged, while the threat of poverty is a source of insecurity for our middle classes. There are tremendous economic and societal costs associated with poverty in Canada….it is incumbent upon a national government to show leadership and develop concrete solutions to the problems facing the poor and homeless in Canada.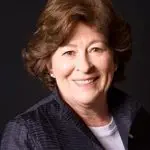 The Hon. Louise Arbour
Ms. Arbour has, since July 2009, been the President & CEO of the International Crisis Group, headquartered in Brussels. Crisis Group "is an independent, non-profit, non-governmental organization committed to preventing and resolving deadly conflict."
Prior to joining Crisis Group, Ms. Arbour blazed a distinguished career as a lawyer, academic, judge and diplomat. Her career has included being Associate Professor and Associate Dean at Osgoode Hall Law School of York University; a Supreme Court of Ontario Justice; a Court of Appeal for Ontario Justice; and a Supreme Court of Canada Justice (1999 to 2004). In addition, she has served as a Commissioner to conduct an inquiry into the Prison for Women in Kingston, Ontario; as the United Nations' Chief Prosecutor for the International Criminal Tribunals for the former Yugoslavia and for Rwanda; and, from 2004 to 2008, as the United Nations High Commissioner for Human Rights.
In the latter capacity, on the occasion of International Human Rights Day 2006 Ms. Arbour stated that:
Today, poverty prevails as the gravest human rights challenge in the world. Combating poverty, deprivation and exclusion is not a matter of charity, and it does not depend on how rich a country is. By tackling poverty as a matter of human rights obligation, the world will have a better chance of abolishing this scourge in our lifetime. Poverty eradication is an achievable goal.
Ms. Arbour has received honorary doctorates from some thirty universities, along with numerous medals and awards, recently including the Colombian Order of National Merit, Grand Cross class. In 2008, she was made an Honorary Fellow of the Royal College of Physicians and Surgeons of Canada and Companion of the Order of Canada. In June 2009, she became Grande Officière de l'Ordre national du Québec and in 2010, she was named Commander of the French Legion of Honour.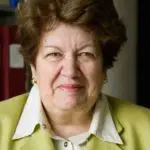 The Hon. Monique Bégin, PC, OC, FRSC
Dr. Bégin is a distinguished former Member of Parliament and a leading Canadian expert on poverty as a social determinant of health.
Dr. Bégin was born in 1936 and raised in France and Portugal before immigrating to Canada at the end of World War II. She earned a Master's in sociology from the Université de Montréal and undertook doctoral studies in social sciences at the Sorbonne (University of Paris), before serving as Executive Secretary of the Royal Commission on the Status of Women (1967-70).
Dr. Bégin became in 1972 one of the first of three women from Québec ever elected to the House of Commons. Re-elected three times, she was twice appointed by Prime Minister Pierre Trudeau as Minister of National Health and Welfare. Besides creating in 1978 the Refundable Child Tax Credit (now the Canada Child Tax Benefit), she remains best known for the Canada Health Act (1984).
Following elected office, Dr. Bégin joined the University of Ottawa and Carleton University in 1986 as the first joint Ottawa-Carleton Chair of Women's Studies. From 1990 to 1997, she was the University of Ottawa's Dean of the Faculty of Health Sciences. She has continued to teach at this university as a professor emeritus.
Dr. Bégin also co-chaired the 1993-1995 Royal Commission on Learning of Ontario. She served on the International Independent Commission on Population and Quality of Life. Her academic and political career included distinguished service, over 2005-2008, as a member of the international Commission on Social Determinants of Health, convened by the World Health Organization to give support in tackling the social causes of poor health and avoidable health inequalities (health inequities).
A Fellow of the Royal Society of Canada, Dr. Bégin has received several honorary doctorates in recognition of her contribution to human rights and to public policies. In 1997, she was made an Officer of the Order of Canada. She is currently serving as Vice-Chair of the Canadian Index of Wellbeing Advisory Board.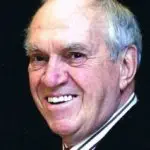 The Hon. Ed Broadbent, PC, CC, PhD
Ed Broadbent's distinguished career has spanned academia, civil society and politics. Born in Oshawa in 1936, Mr. Broadbent graduated first in his class in philosophy at the University of Toronto in 1959, undertook postgraduate studies at the London School of Economics, and obtained his doctorate in political science at the University of Toronto in 1966. As an undergraduate at the U of T, he obtained his commission as a member of the RCAF reserve. He has lectured at, and/or been a Fellow of, many universities including McGill, Harvard and Oxford, is currently a Fellow in the School of Policy Studies at Queen's University, and is the recipient of a number of honorary degrees.
First elected to Parliament in 1968, Mr. Broadbent became Leader of the federal NDP in 1975. Under his leadership through 1989, the NDP reached record party popularity and, for the party, a record number of seats in the 1988 federal election. Following a 14-year absence from elected office, Mr. Broadbent returned to Parliament in 2004-2006 for the riding of Ottawa Centre.
An expert on economic and social rights, Mr. Broadbent was the founding President of the International Centre for Human Rights and Democratic Development (now Rights and Democracy). He was made a member of the Privy Council in 1982, an Officer of the Order of Canada in 1993 and a Companion of the Order of Canada in 2002.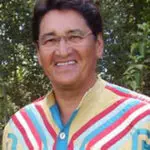 Ovide Mercredi, OM
Ovide Mercredi is a Cree who currently serves as the Chief of Misipawistik Cree Nation in northern Manitoba, the community of his birth in January 1946.
A graduate of the University of Manitoba with a Law degree he practiced criminal law and later specialized in constitutional law as an advisor to Manitoba Chiefs. Chief Mercredi has worked tirelessly for the rights of First Nations people throughout Canada. He is known as a First Nations leader that speaks eloquently with great passion and clarity.
In 1989 , he was elected Regional Chief of the Assembly of First Nations for Manitoba. He became a key strategist for the Assembly during the time of the Meech Lake Accord constitutional reform discussions. He also had a strong leadership role in helping to resolve the Oka Crisis in 1990.
Chief Mercredi was elected as National Chief for the Assembly of First Nations in 1991. During his first term he led the negotiations for the First Nations in the Charlottetown Accord. He was re-elected in 1994 and served as National Chief until 1997. He addressed the United Nations in Geneva and New York. He led a human rights delegation of Canadians to the troubled area of the Mexican state of Chiapas.
In addition to serving as a lawyer and politician he co-authored "In the Rapids: Navigating the Future of First Nations" with Mary Ellen Turpel-Lafond in 1993. He has contributed articles to other publications. In his spare time, he enjoys writing poetry but is unpublished.
Chief Mercredi is an advocate of non-violent methods for change and travelled to India when he was nominated for the Gandhi Peace Prize. He has received honorary degrees from Bishops University, St Mary's University, The University of Lethbridge and Athabasca University.
In 2007 he was appointed Chancellor of The University College of the North in Manitoba.
He is also the National Spokesperson for Treaties 1to 11, having been chosen in a traditional and customary manner in the summer of 2006. As National Chief he worked closely with Elders from all regions of Canada. As a Treaty Spokesperson, he has continued his practice of seeking the advice and support of traditional Elders.
Chief Mercredi is a strong believer in a positive future for all First Nations communities and recognizes the inherent strength and talents of First Nations people. He has made hundreds of speeches in different venues. He once said: "I say that I am an optimist about our future because I know that when we come together as men and women, as Elders and children, for the collective good of our people and the advancement of our communities and our societies, not only will we benefit , but Canada as a whole will benefit."
He has always maintained that his people possess the answers to their needs and aspirations. To him healing can be accomplished by the simple application of traditional values such as respect and kindness.