Want to learn more about human rights in Canada?
Human rights education is critical to ending poverty in Canada.  At CWP, we see poverty as a deprivation of basic human rights – including the rights to housing, food, and an adequate standard of living. We hope that as people in Canada become stronger human rights advocates in their own lives, we can
Economic and social rights education has been an important program stream for CWP for a long time. In 2019, we're launching a new component of the education program to make human rights learning accessible to all. Join us for free* webinars on a variety of subjects, including legislation, current events, anti-poverty policy, and more!
Dignity for All's Poverty Policy Webinar Series
Upcoming Webinars
Wednesday, July 31, 2019 – 1 pm (ET) – REGISTER: Food Security – Sasha McNicoll of Community Food Centres Canada and Rachel Cheng of Food Secure Canada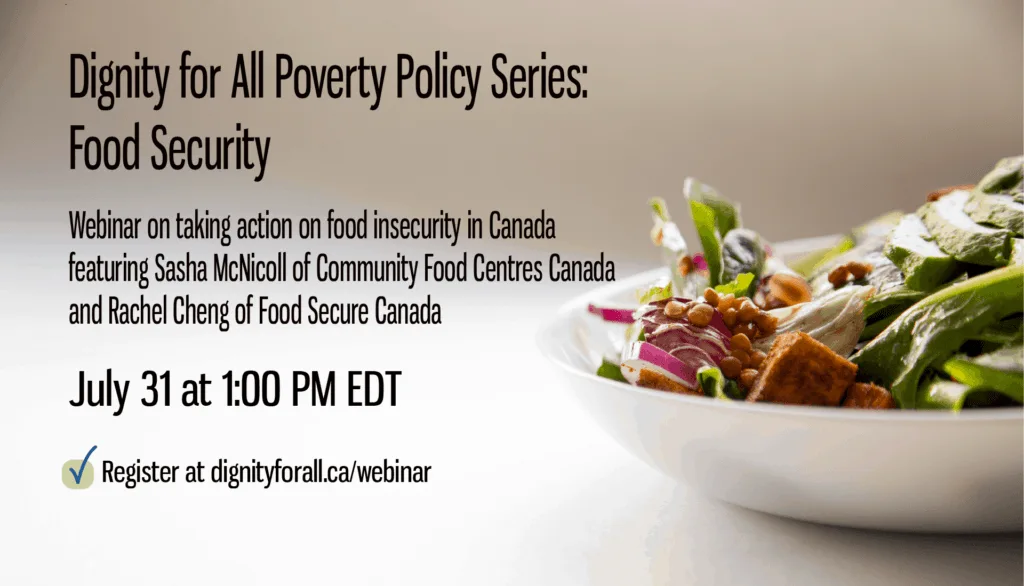 Wednesday, Aug 7, 2019 – 1 pm (ET) – REGISTER: Housing & Homelessness – Stefania Seccia of the Canadian Alliance to End Homelessness and Emily Paradis from the University of Toronto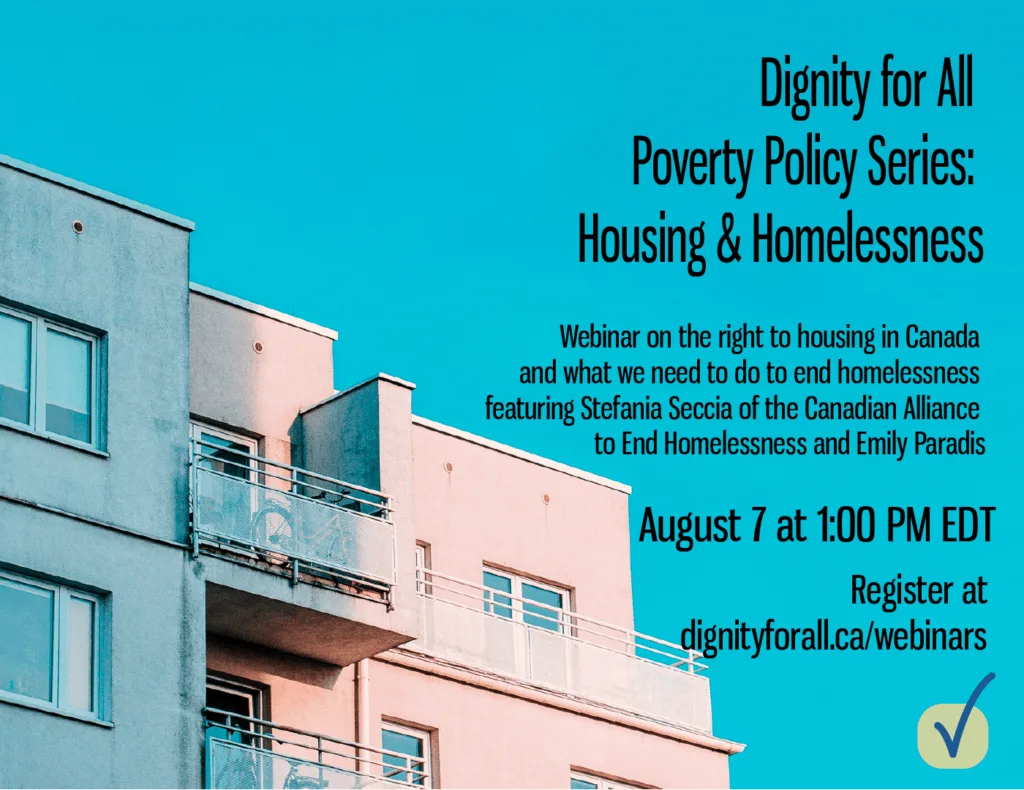 Wednesday, August 14, 2019 – 1 pm (ET) –  REGISTER: Jobs & Employment – Elizabeth Kwan from the Canadian Labour Congress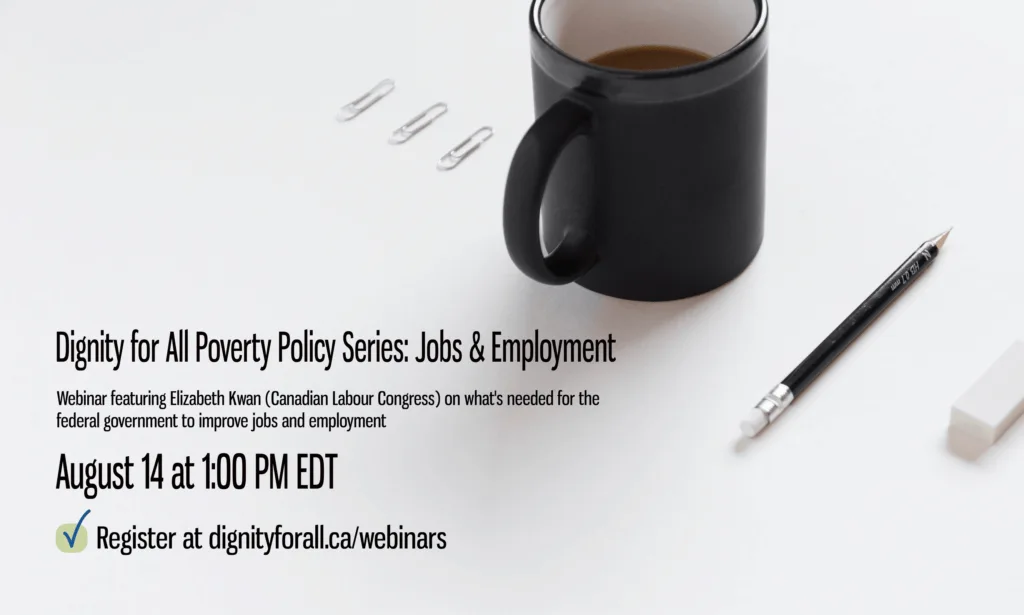 Past Webinars
Wednesday, June 19, 2019 – 1 pm (ET) – LISTEN to the recording here. – Diana Sarosi from Oxfam Canada and Morna Ballentine from ChildCare Now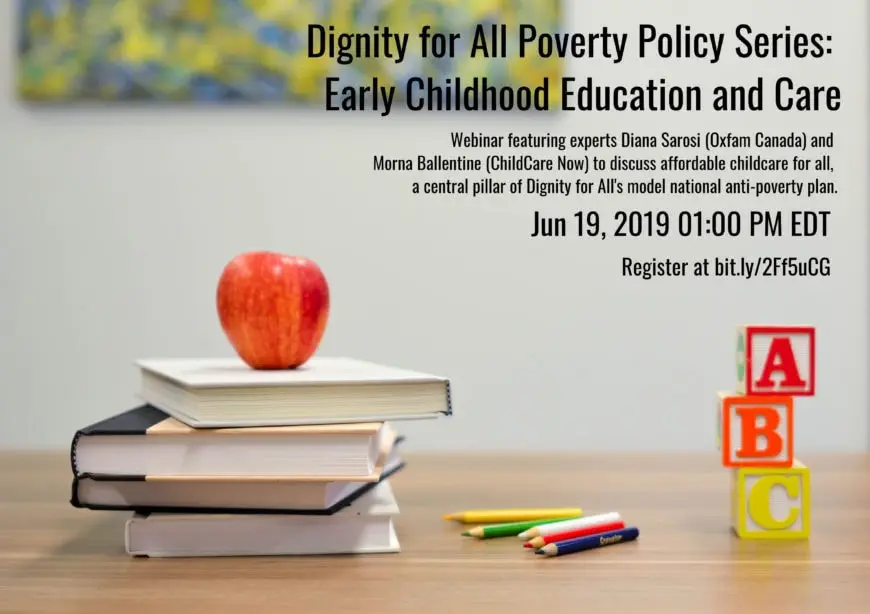 Wednesday, June 26, 2019 – 1 pm (ET) – REGISTER: A National Pharmacare Program – Melanie Bernard from The Canadian Health Coalition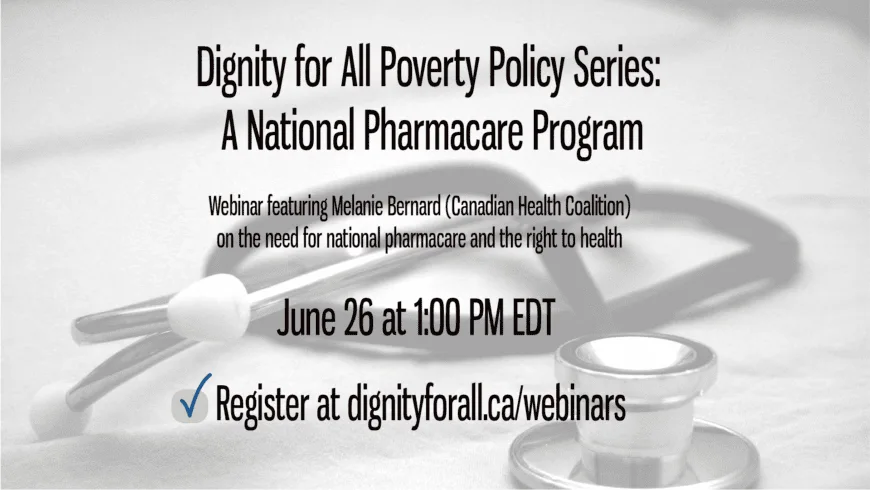 Wednesday, July 10, 2019 – 1 pm (ET) –  REGISTER: Income Security – Katherine Scott from the Canadian Centre for Policy Alternatives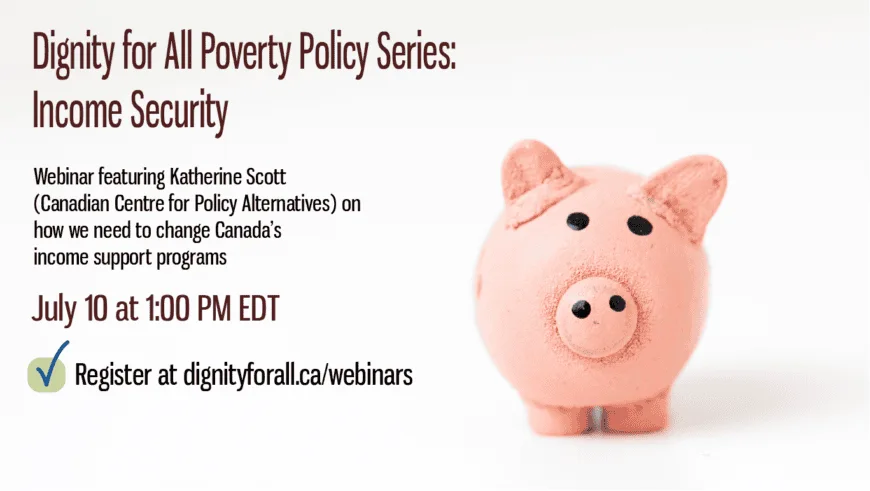 CWP's 2019 Schedule
April 30 at 1:00 pm – 2:00 pm EST | The Power of First Voice: Lived Experience Perspectives on Poverty Policy
In this webinar, anti-poverty experts Bonnie Morton and Kate Mechan discussed the importance of first voice representation in the anti-poverty movement. Participants discussed changes to policies, law, and programs through initiatives lead by people with lived experience of poverty around the country. Listen to the webinar recording. 
February 19 at 1:00 pm – 2:00 pm EST | Why Legislate? Making Canada's Poverty Reduction Act Law
What's so important about the legislation attached to Canada's first Poverty Reduction Strategy? What has the federal government proposed and how can it be strengthened? And what does this all mean for the rights of millions of people living in poverty? Listen to the webinar recording. 
Want to check out archived sessions?
Interested in having CWP come talk at your event?
Whether its creating a human rights workshop from scratch for your organization, school, or group, or coming to guest lecture at a hosted event, we're happy to receive your inquiries about our education program. Please contact us at info[at]cwp-csp.ca to inquire about our availability!
*We want to make sure these educational tools are free so everyone – and especially those with a first voice perspective on poverty – can become stronger human rights advocates, but we ask that those who can to consider making a "pay what you can" tax-deductible charitable donation to help our work continue.