"Economic deprivation – lack of income — is a standard feature of most definitions of poverty. But this in itself does not take account of the myriad of social, cultural and political aspects of the phenomenon. Poverty is not only a deprivation of economic or material resources but a violation of human dignity." – Office of the High Commissioner for Human Rights
An estimated one in seven Canadians — or 4.8 million people — currently live in conditions of poverty. That means that 4.8 million people struggle to meet their most basic needs every day; to make challenging decisions like paying the electricity bill or going to the dentist, buy nutritious food or buy a transit pass. These individuals are at higher risk of homelessness, have an increased risk of poor mental and physical health and suffer great depths of anxiety and emotional struggles. A recent study conducted by McMaster University found a staggering 21-year difference in the life expectancies between the poorest and wealthiest members of a community.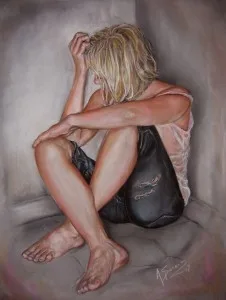 Poverty is, at its core, a violation of the most fundamental human rights possessed by every person. However, not everyone is equally susceptible to living in poverty. At a considerably higher risk are Aboriginal people, recent immigrants and refugees, people with mental and physical disabilities, elderly individuals, single parents (especially single mothers), and racialized communities.
One of the challenges about poverty in Canada is that there is no official definition of poverty or consistent indicators of poverty. Statistics for "poverty lines" are based on several measures of low-income, often the Low-Income Cut off (After Tax) (LICO-AT); the Low Income Measure (LIM); and the Market Base Measure (MBM). Generally, the LICO-AT and the LIM are preferred measures because they recognize that poverty is not merely about income level, but is about the ability of individuals and families to access basic goods and services. However, even these measures fail to capture the full picture when it comes to poverty because of the diversity of experiences for people living in poverty.
Read more: